Open Settings
- Click on your Windows icon (Start button)
- Select 'Settings' (cog / gear icon)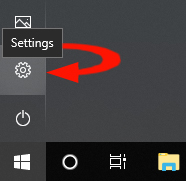 - Select 'Update & Security'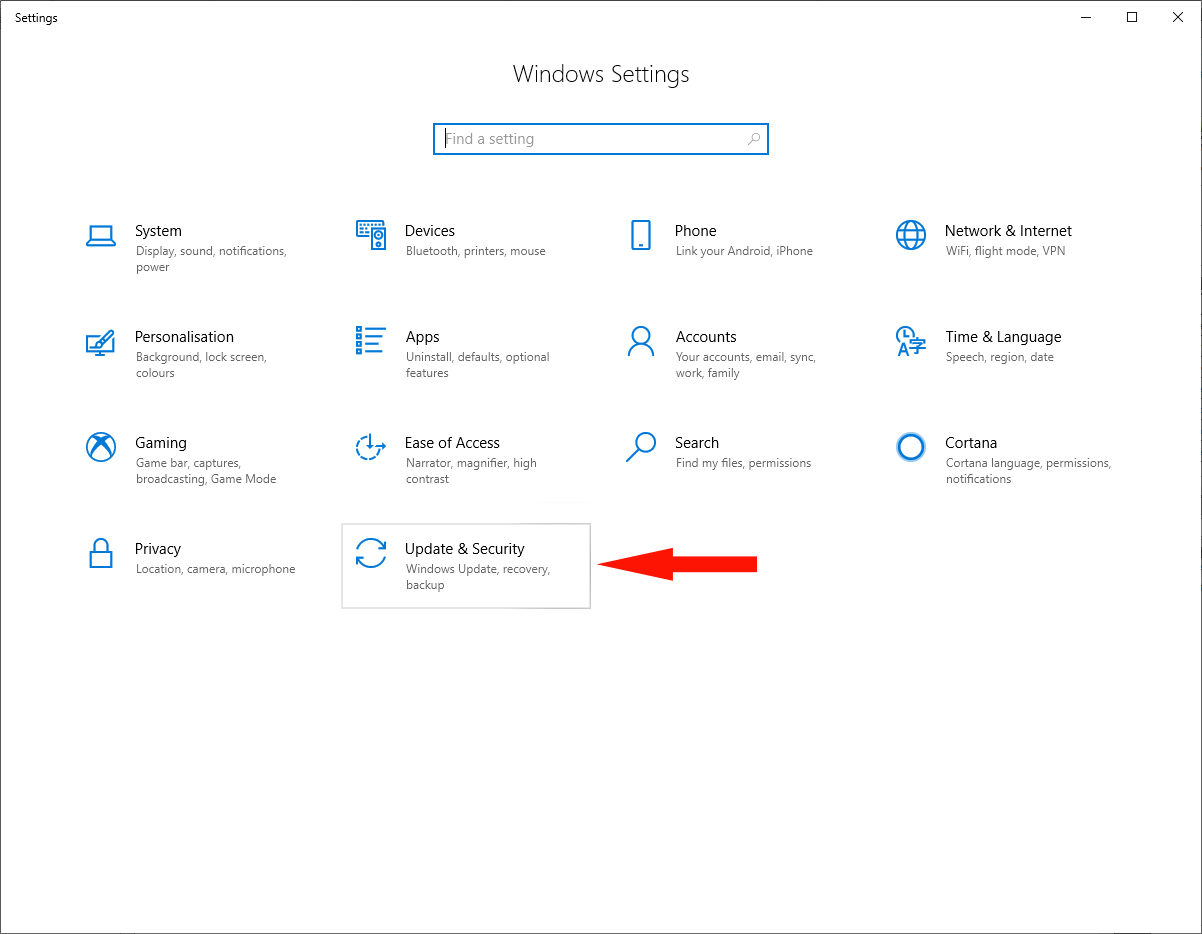 - (Left side) Select 'Backup'


First you will need to select a backup location (Do not backup to the same drive).
Once you have an external drive connected / inserted.
- Select "Add a drive"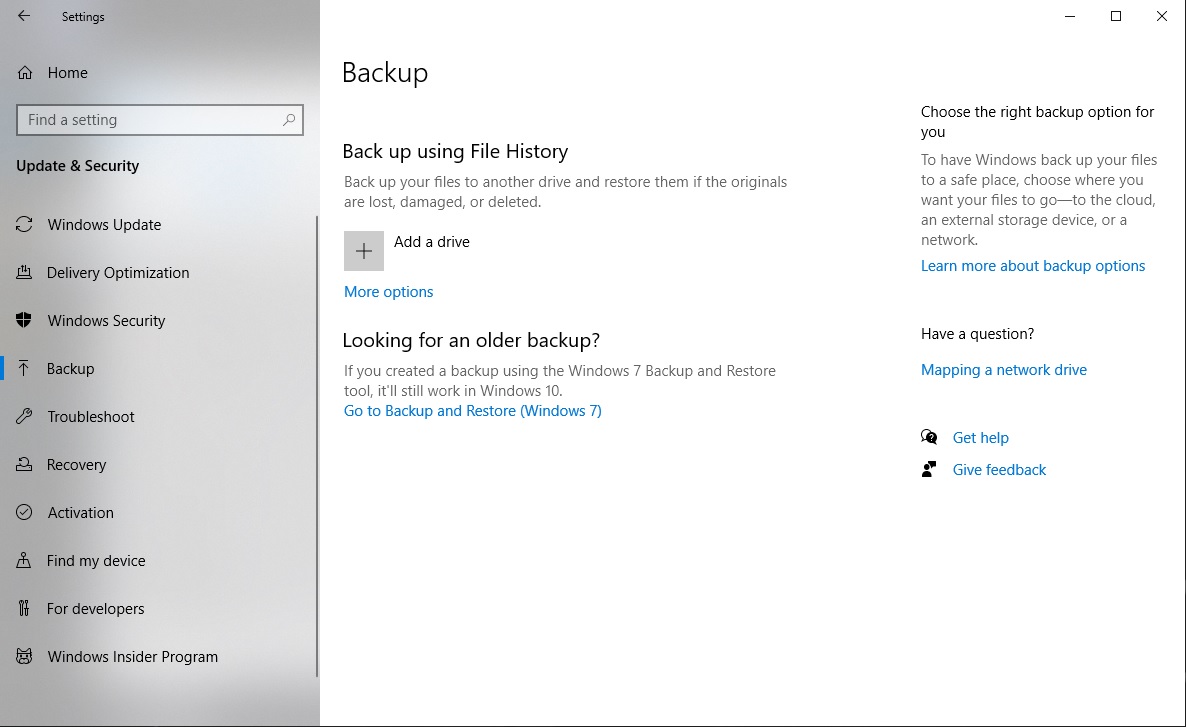 A list of connected drives will appear
- Select your external drive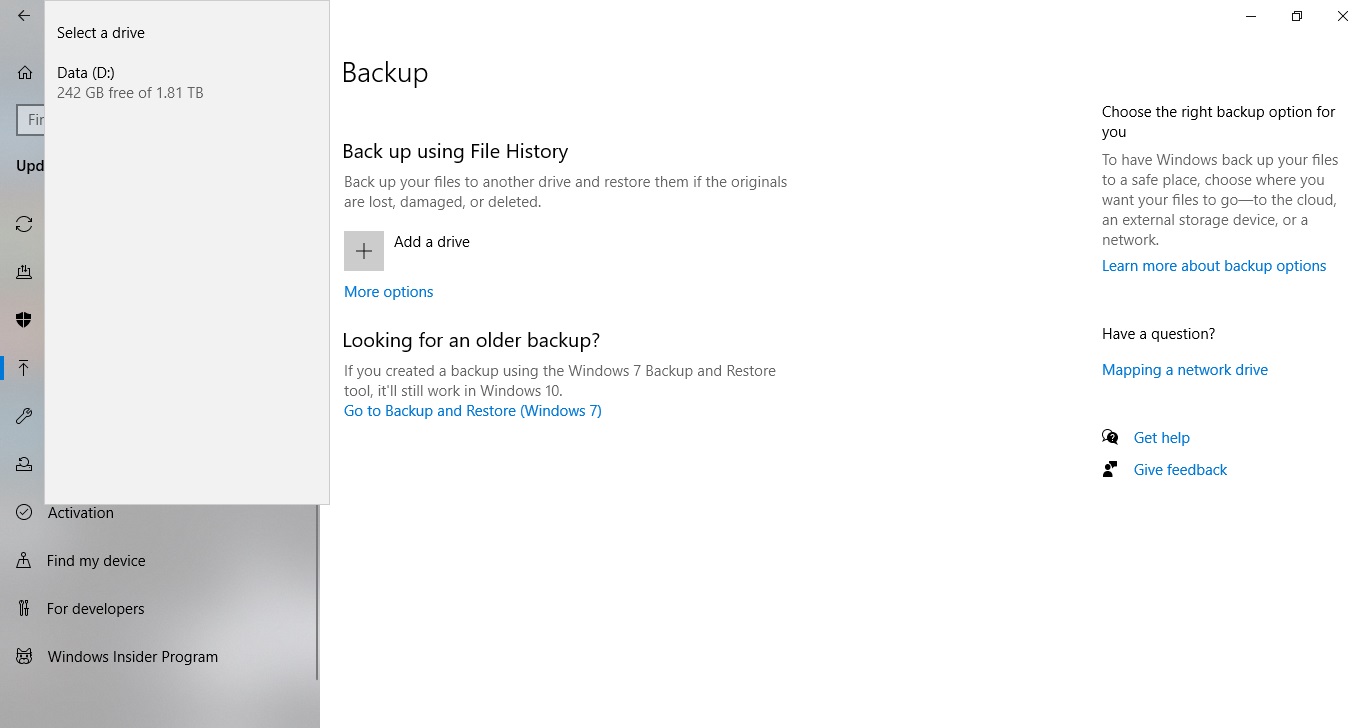 File History or Windows Backup is now on.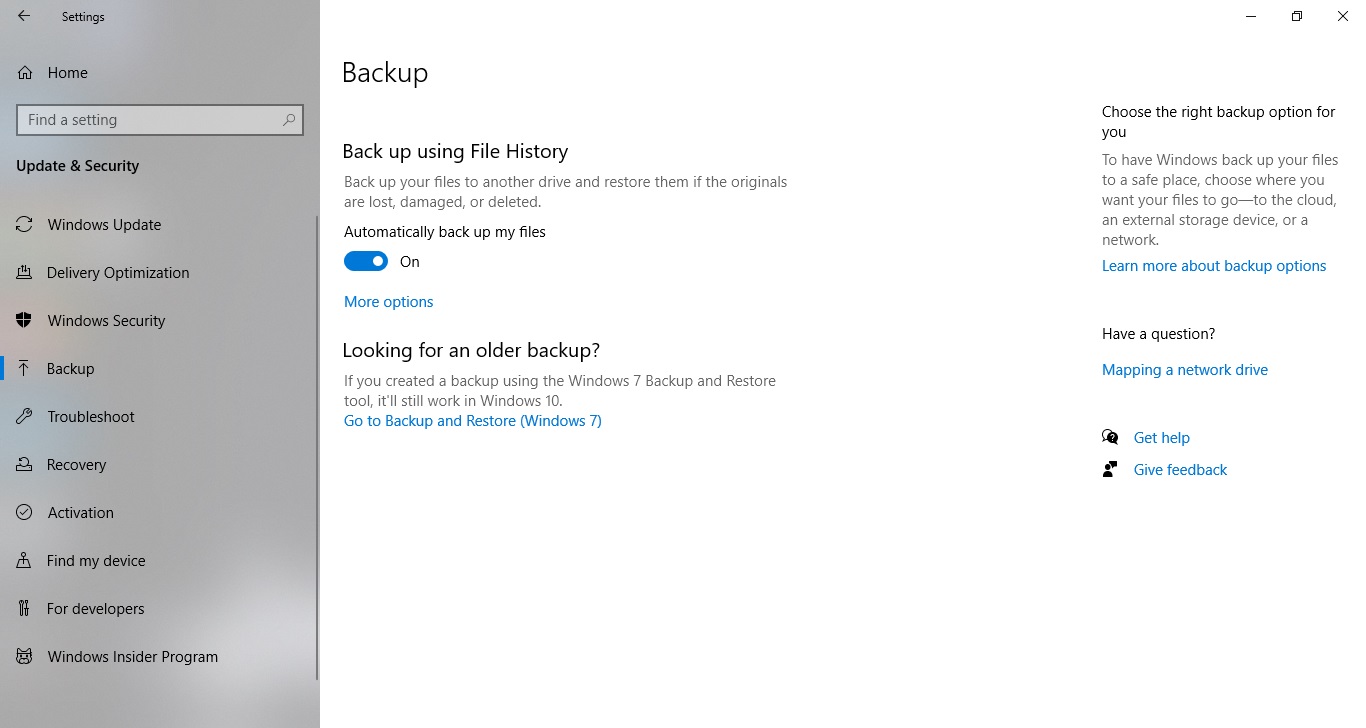 Other options:
- Select "More options"
Here you can customise:
How often your libraries are backed up.
How long to keep your data.
Add a custom folder to backup
Stop using this external drive (remember to add another)
Restore files from your backup
If you need more help you may need a
Navada Service